With Hussle's interview scheduling you can take a few moments to setup your availability and then let us handle the rest, to schedule interviews on the go. Reducing the back and forth, as well as the delay in interviewing a great candidate.
All interviews scheduled via Hussle will default to a virtual interview.
(
Accomdation for other types will be added in the future
)
To get started, once logged in, open up one of your organizations and then open up an active campaign.
You will find three (3) tabs within the the campaign.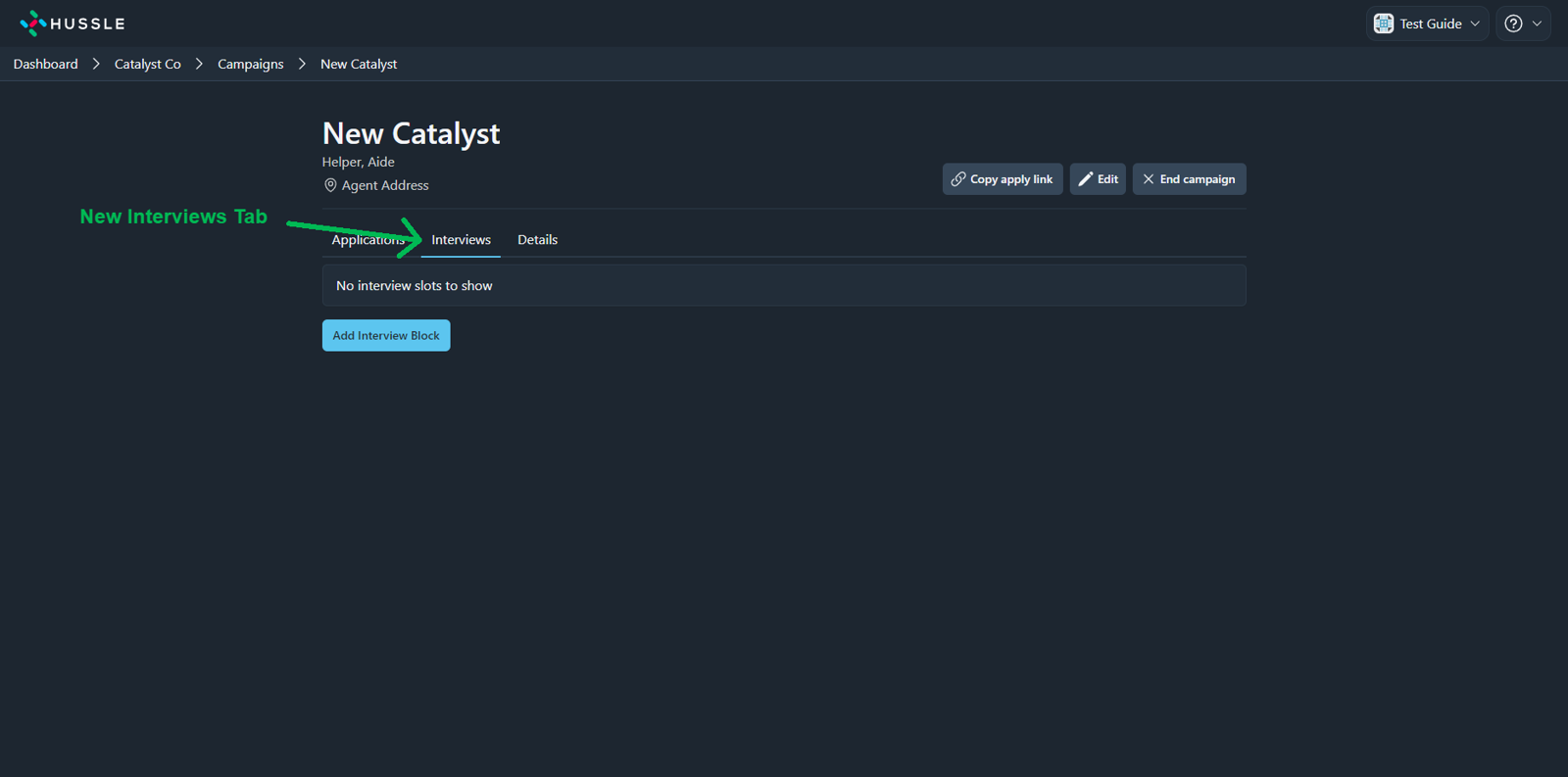 On the interview tab you're able to add your interview availability for this campaign.
You can add as many interview blocks as you'd like. Good practice is set them at least 48hrs in the future so applicants will be able to accommodate one of the Interview blocks.
Reminder that all interview streams will open 15mins prior to the scheduled start time and close 1 hour after the scheduled end time.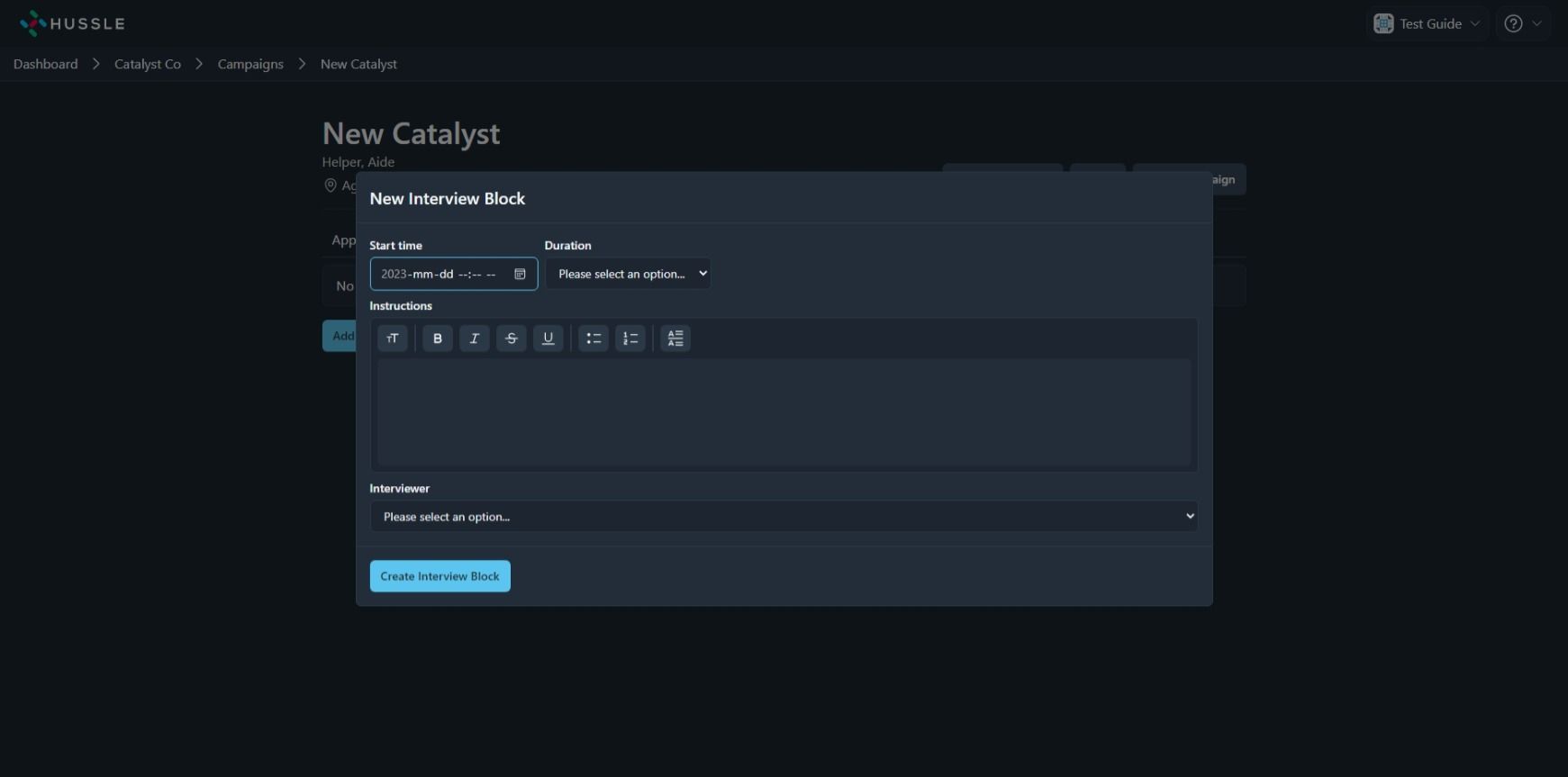 We recommend having 3 interview blocks set prior to inviting an applicant. The minimum allowable is set at 2.
Note: that Interview blocks are currently campaign constrained, so you will need to add interview blocks to each campaign which you intend to invite applicants.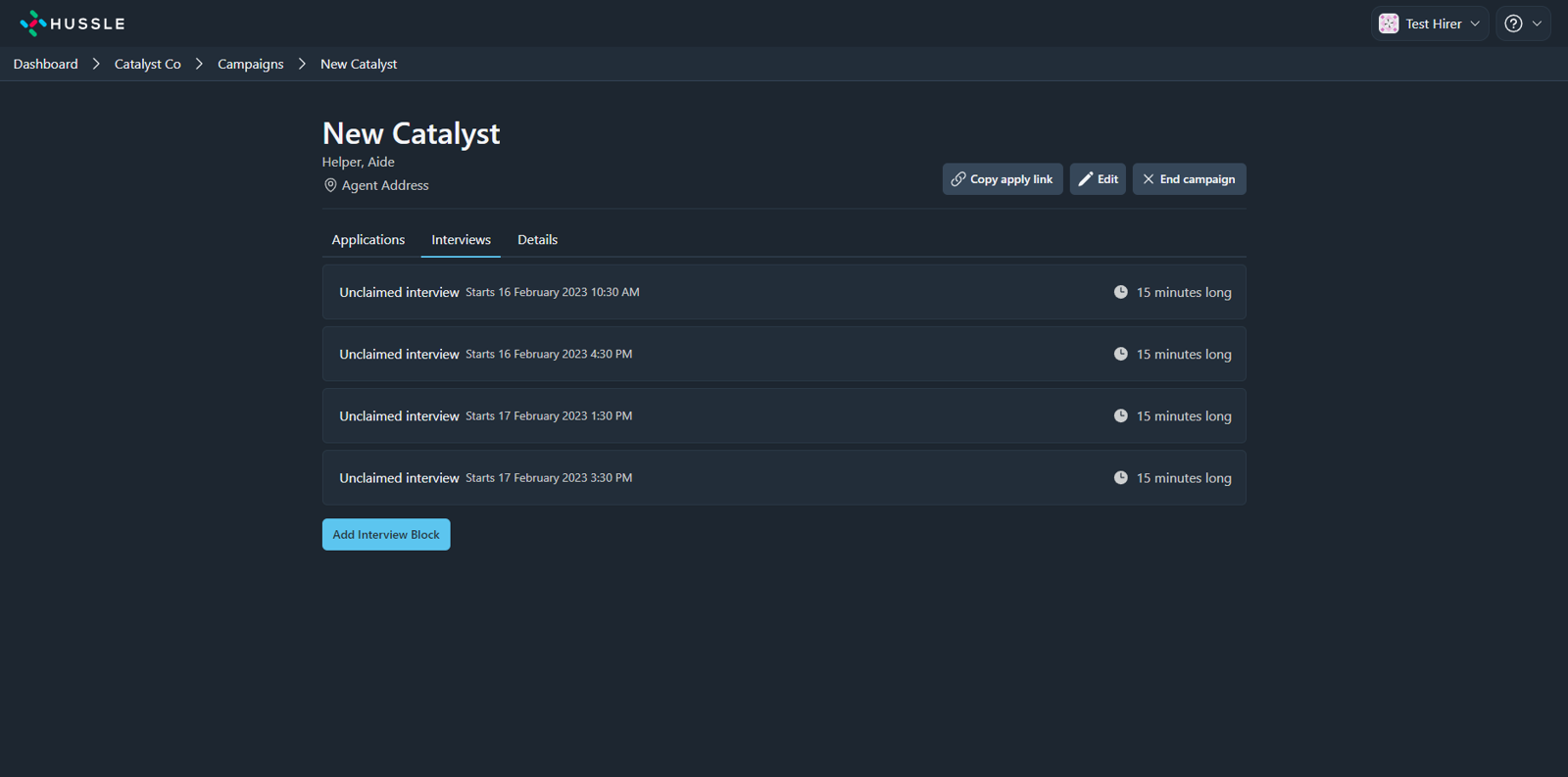 Once you have your Interview Blocks set, return to the
Applications
tab. Open an applicant which you'd like to invite for an interview. Currently you can invite applicants in both the
Inbox
and your
Shortlist.
Inside the candidate's application you will find a the Invite to Interview button in the top right corner.

Review your available interview blocks, add more if required, and send off the invite.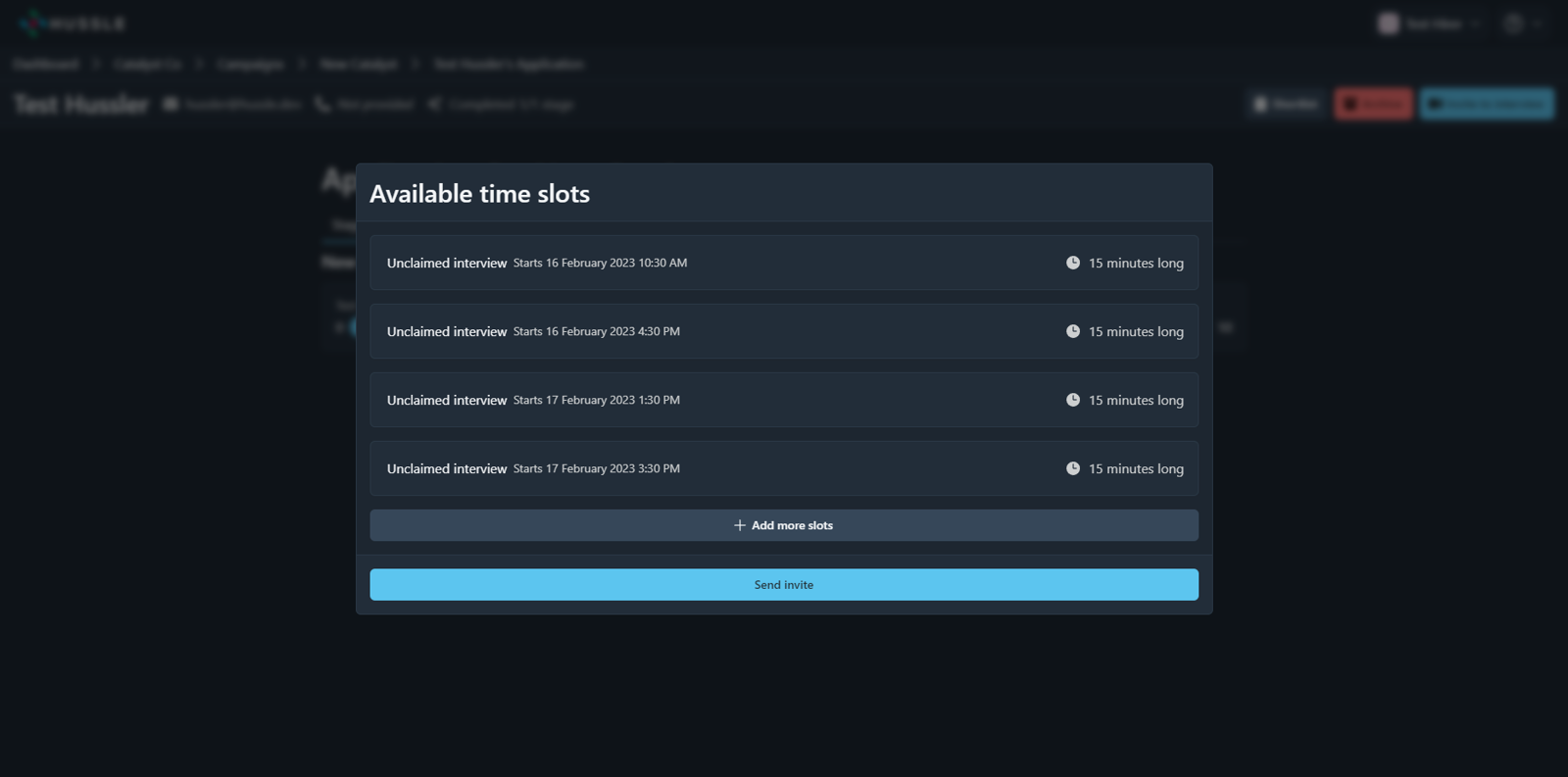 The Applicant will receive a notification about their invite. Following the instructions in the invite the applicant will select an interview time from the available blocks.
If they are unable to attend one of your available blocks we will let you know. The more interview blocks available the more likely they will be able to attend.
Once an interview block has been chosen by the applicant both the applicant and interviewer will receive an email confirmation and add the event to their respective calendars.
Any selected interview blocks will be removed from other applicant's availability, the remainder will be available for any other pending interview invites.